Blog result shooting fundamentals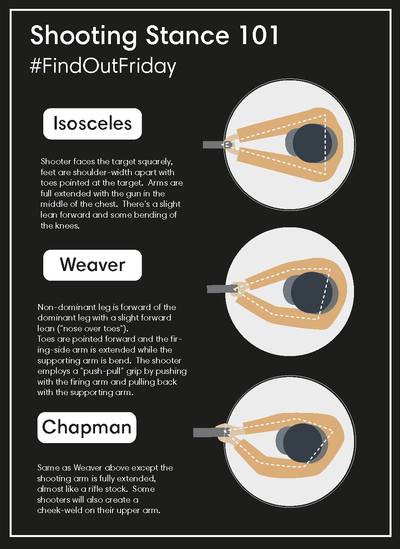 In a quick 101 lesson,  we've pulled together three stances that support your frame, a brace of impact, and help adjust your movements quickly.
The right-shooting grip can affect aim, recoil, and support when shooting a handgun. A proper grip helps you handle recoil, allows you to control each shot, and quickly get back on target.