Made for Protection
Reach 2 says goodbye to big, clunky box safes that are hard to open and get your gun out.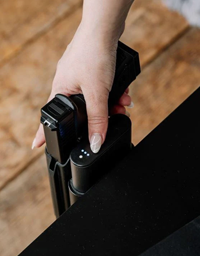 Vara Biometric Sensor
Vara's proprietary sensor features the fastest and most reliable fingerprint recognition in the market. It registers up to 10 users and will unlock in 0.2 seconds. We designed this system from the ground up to meet the demands of home protection.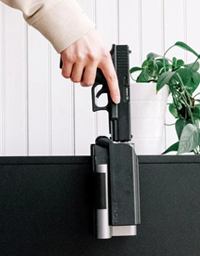 Brass Locking Bar
Reach secures a handgun by locking around the trigger guard. Our locking bar is machined from a solid brass metal and withstands over 350lbs of force. The important locking elements are made from metal to withstand any brute force attempts.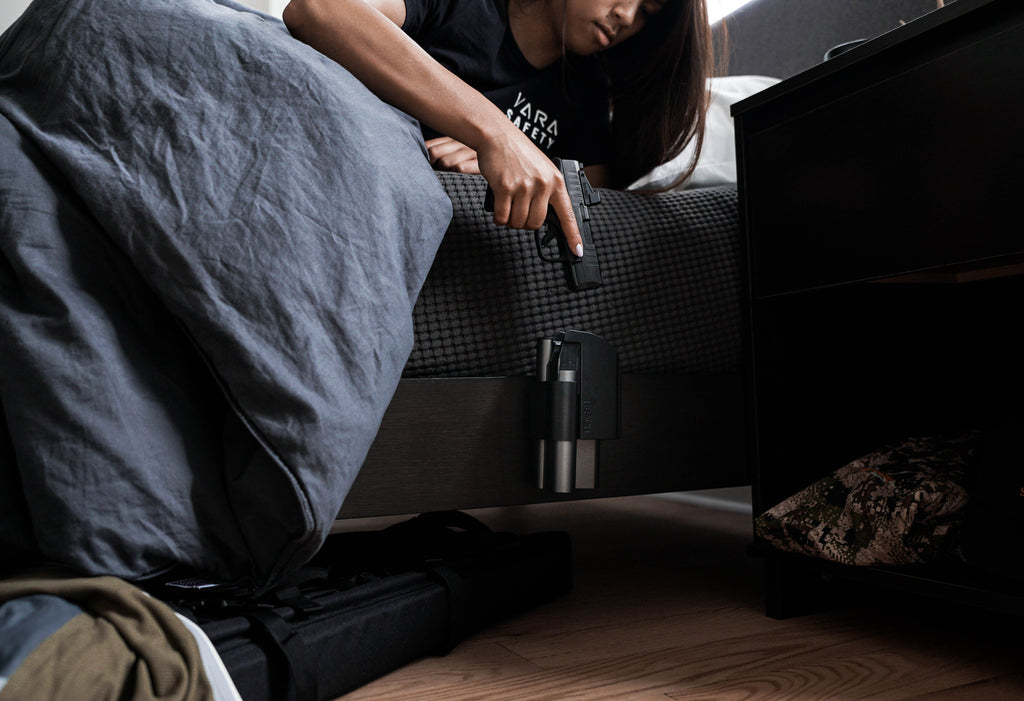 Compatible with over 200 handguns
Reach uses a holster system that allows you to swap out the holster insert depending on which firearm you own. Our 16 holsters are compatible with over 200 handgun models. For example, our Glock insert (FF1) will work with all full-frame Glocks and then you can swap it out later to a Smith & Wesson holster insert (FF6).
Mount it anywhere you want
The Reach 2S features an all new metal security mount that enables you to mount the Reach wherever you choose. Simply use the provided wood screws to mount to a secure surface or bolt it into our Car Mount Adapter.
Differences between Reach 2S & Reach 2
Reach 2S features an all-metal security mount that replaces the standard plastic mount. It is upgraded with a new sensor with faster response rate and accuracy. The battery life has been increased to 12 months.
Reach 2S (2022)
All metal security mount
Improved fingerprint sensor software
12 month rechargeable battery life
Withstands over 350lbs of force
Mechanical key override
Reach 2 (2020)
Plastic charging mount
Fast and reliable fingerprint sensor
8 month rechargeable battery life
Withstands over 350lbs of force
Mechanical key override
OUR ORDERS:
Easy to ship & delivered fast.
Ships Fast in 3-5 Days
Ships quickly within the United States.

Easy 30 Day Returns
30 day easy return policy.

Great Customer Support
From our office here in New York.